Roof Repair Services
Professional Roofing Contractors
M & M Developers Inc. has been in the roofing business for more than 24 years. Our experienced and professional roofers are certified for all aspects of residential roofing, including roof installation, roof repair, and roof replacement. For roof repairs that are covered by insurance, our administrative staff will assist with the claims process to expedite your insurance claim.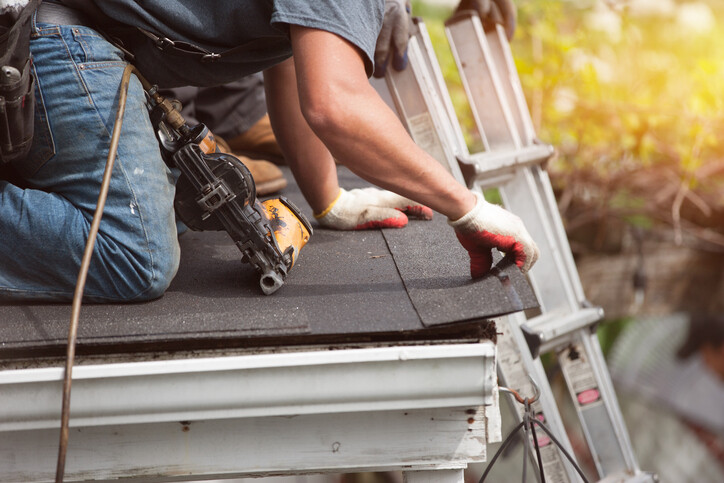 ---
Call for a Quote!
---
Is Your Roof Damaged? M & M Developers Inc. Can Help!
Roof damage can be caused by strong winds, ice dams, heavy snow, falling branches, house fires, and even animals. Whatever the cause, the damaged portion of your roof must be replaced quickly by reputable roofing professionals.
Otherwise, your roof and your home are at risk for even more extensive damage. M & M Developers Inc. has provided precision roof repair with quality products and exceptional workmanship since 1999. If your roof is damaged, call (424) 297-5099 for a comprehensive, no-cost roofing estimate.
Affordable Roof Damage Repair Service
Whether your roof is constructed from asphalt, tile, metal, copper, tile, or cedar shake, the expert roofers at M & M Developers Inc. will repair the damaged portion of your roof with a quality roofing product that blends in with your existing roof. First, our roofing crew will carefully remove all damaged shingles or tiles. Once the roof sheathing is exposed, our roofers will check for water damage and structural damage. If necessary, the area will be re-framed to meet local and state building codes. Our roofers will then replace any damaged or cracked shingles and tiles. Curled shingles can be re-glued to the sheathing. All work is done with precision to ensure the patched area matches the style and design of your existing roofing. If your roof has been damaged, call the roof repair experts at M & M Developers Inc.: (424) 297-5099.
---
Call for Fast FREE Quote
---