Tile Roofs
If you are in the market for installing or replacing your roof, consider the many benefits of tile. Tile roofs are economical and extremely, making them a smart choice for homeowners. The professional roofers at M & M Developers Inc. can answer any questions you may have regarding tile roof installation. M & M Developers Inc. has been installing tile roofs for the past 24 years for residential clients throughout the local area.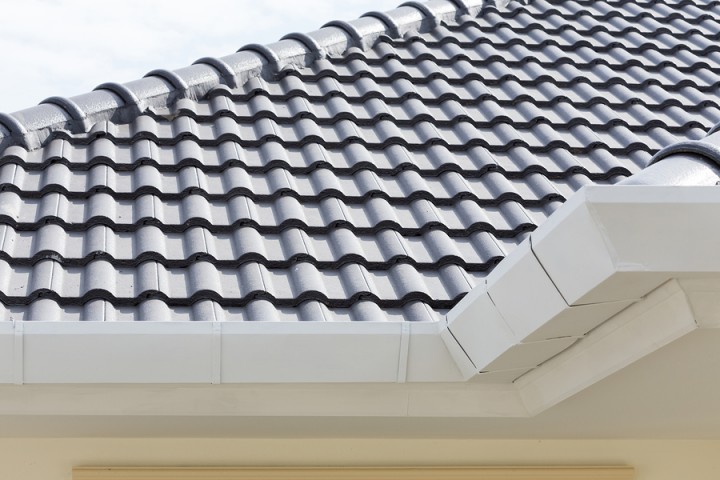 ---
Call for a Quote
---
M & M Developers Inc.'s Naturally Energy Efficient Roofing
M & M Developers Inc. recommends tile roof installation because of its many advantages over other roofing materials. Roofing tiles are naturally energy efficient because they are made from clay or concrete, materials that are inherently thermal resistant. Unlike other roofing materials that are installed in sheets or in an overlapping style, like shingles, roof tiles are installed individually. The space around the tiles allows for natural ventilation, providing a thermal barrier for heat transfer to the roof deck. Lower your energy bills with a beautiful tile roof, skillfully installed by the roofing professionals at M & M Developers Inc.. Installing uncommonly beautiful roofs for homeowners since 1999.
Beautiful Roofing Design by M & M Developers Inc.
Because of their versatility, roof tiles can be made into virtually any shape and style. They can be made to look like centuries-old roofing, authentic Spanish or Mediterranean roofing, wood shake, and more. They are suited to any architectural style, including; contemporary, New England Colonial, and even roofing for historic homes. The professional tile roof installers at M & M Developers Inc. have the experience, the expertise, and the skill to install a beautifully crafted tile roof for your home. Call (424) 297-5099 for questions regarding the benefits of tile roof installation.
M & M Developers Inc.'s Tile Roofs Offer Extreme Durability & Multiple Advantages.
M & M Developers Inc. recommends tile roof installation for several reasons:
Single tiles are much easier to replace than other roofing materials
A tile roof can withstand sustained winds of 150 mph
Tiles have natural water-shedding properties
Natural ventilation features reduce the potential for ice dam formation
Tiles are both heavy and strong, for maximum wind resistance and load-bearing
For an enduring roof that looks great and adds value to your home, call M & M Developers Inc.: (424) 297-5099.
---
Call for Fast FREE Quote
---